ASUS VA326H detailed review
ASUS is probably one of the few companies to have something or the other in almost every PC product category. The only thing they're lacking right now are CPUs and that's not going to change for a long time. For everything else, there are plenty of ASUS SKUs to pick from. Displays are one such category where ASUS has been bringing new technologies to the fore time and time again. However, the VA326H that we're reviewing here isn't a new offering. It's been around since late 2016 and came to India sometime early this year. The monitor, however, continues to be competitively priced for its segment. The only other 32-inch/31.5-inch 1800R 144Hz monitor would be the BenQ EX3200R which also happens to have a VA panel. Let's see how the VA326H stacks up.
ASUS VA326H 31.5-inch 1800R 144Hz Gaming Monitor
144 Hz would be the current sweet spot for high-refresh rate monitors. You get a really high-refresh rate and it doesn't break the bank. Sure you can get 240 Hz monitors from the top brands today, but those are destined to leave you a kidney short. The VA326H uses an AHVA panel with a resolution of 1920 x 1080 and has plenty of I/O options. However, you'll only be able to make the most of the VA326H if you use the HDMI or Dual-Link DVI and the analog D-Sub is limited to 75 Hz.

The curvature of the monitor follows the 1800R standard and the AHVA panel provides 178 degree viewing angles along both planes. As for the tilt, the VA326H supports a -3 to +10 degree tilt front and back which makes it 13 degrees in total. The BenQ EX3200R in comparison gives 25 degrees of tilt along the same axis.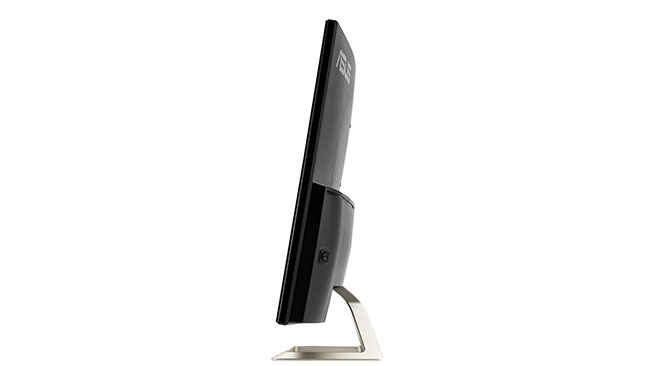 The stand is quite wide and has a low centre of gravity but the fact that there's no height adjustment is a bummer, especially given the price range. Installing the stand is simple since they're just mounted using a pair of screws. If you prefer to have a wall mount, then the VA326H supports 10×10 VESA as well.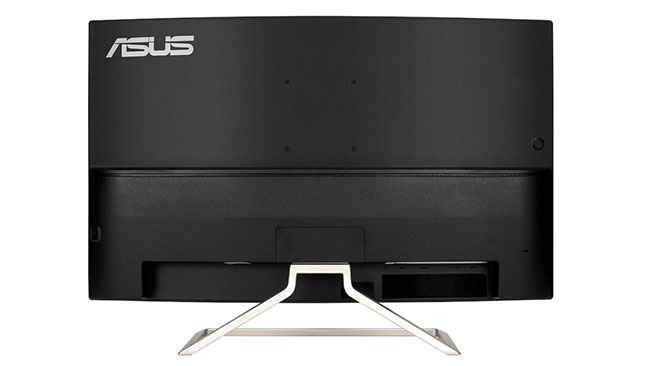 As for the I/O, the VA326H uses the standard IEC C14 meaning that the power board is built into the monitor and for the video cables, there's DL-DVI, HDMI and VGA as mentioned previously. Additionally, there's an audio pass through as well.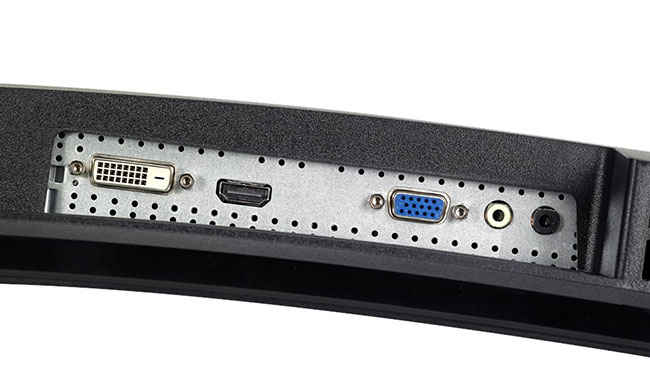 The packaging comes with the monitor, stand and cables for all the ports mentioned present. Overall, the VA326H comes in a very standard package with no extra bells and whistles.
ASUS VA326H specifications
ASUS VA326-Series Curved Gaming Monitors




 

ASUS VA326H




Panel

31.5 AHVA




Native Resolution

1920 × 1080




Refresh Rate Range

144 Hz via HDMI, DL-DVI 50~75 Hz via D-Sub




Response Time

4 ms (gray-to-gray)




Brightness

300 cd/m²




Contrast

3000:1




Viewing Angles

178°/178° horizontal/vertical




Curvature

1800R




Inputs

1 × HDMI 1.4 with HDCP 1 × DL-DVI with HDCP 1 × D-Sub




Audio

Audio in/out ports




Proprietary Enhancements

Trace Free Technology Skin-Tone Selection: 3 Modes Color Temperature Selection: 4 Modes GamePlus Modes: Crosshair/Timer/Display Alignment Low Blue Light: Yes VividPixel: Yes GameVisual Modes: Scenery/Racing/Cinema/RTS/RPG/FPS/sRGB




Power Consumption

Idle

~5 W




Active

28 W at 200 cd/m²









Performance
The VA326H has bright colours but the AHVA panel doesn't quite stand up to some of the flagship units we've seen this past year. However, in its budget, the VA326H stands tall and bright. Or should we say bright and punchy.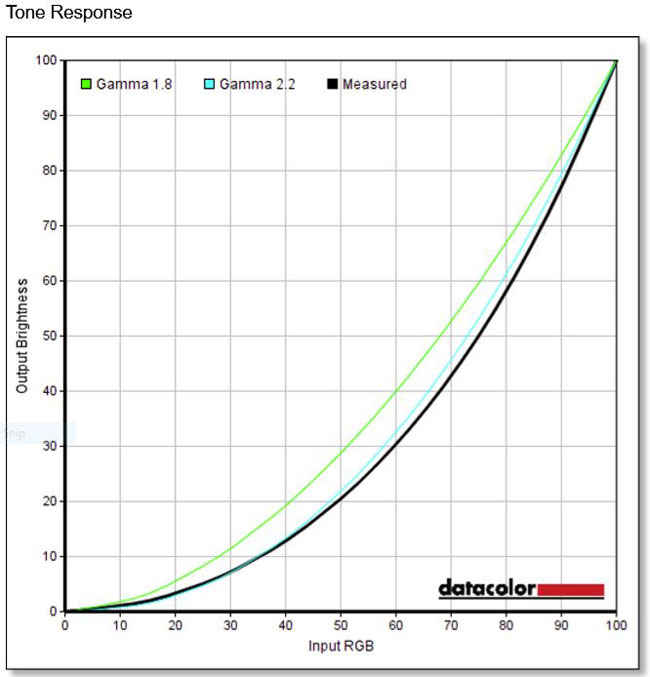 The Tone Response seems a teensy bit out of the ideal curve. We don't expect it to be bang in the centre of most panels, especially the ones built for gaming.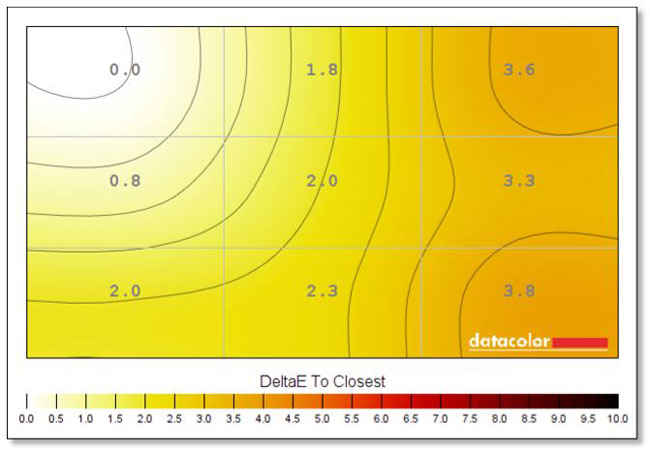 Coming to the colour uniformity, we can see that the panel has a degrading gradient as we pan to the right. Values as high as 3.8 are rarely observed. Generally, we see these peaking at 2.6-2.8 towards the edges. That being said, these numbers are still really good for any panel.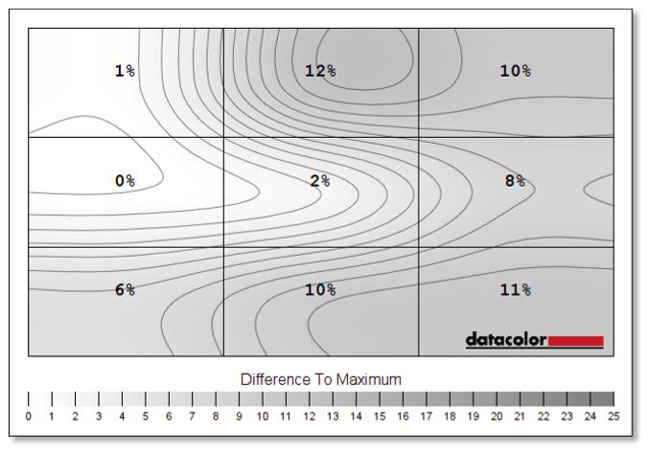 Luminance uniformity also experience a similar gradient towards the right hand side of the panel. Double digit numbers are worrying, single digits are where it's best.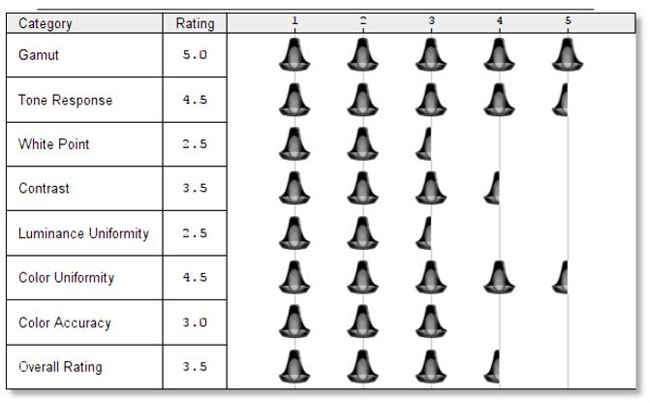 Here's the VA326H summarised best. We see the panel lose out in colour accuracy and luminance uniformity and even contrast levels to a certain extent. But that's what you get for non-creator oriented panels. For something suited to gaming, the VA326H is a great monitor.
Verdict
The ASUS VA326H is a really competitive gaming monitor in its segment. Given that we're looking at the Indian market, there are hardly any other 31.5-inch 144 Hz curved monitors aside from the BenQ EX3200R. The latter has the upper hand in terms of colour accuracy and uniformity. And it's even more adjustable compared to the VA326H, however, all of that comes at a 10% price bump. The VA326H sports a fairly even panel but loses out in some areas that aren't that critical for gaming, so at the end of the day, you have a pretty great gaming monitor in the VA326H.
Don't forget to Follow "
Freeapk4life.com
" on Facebook, Twitter and Instagram to encourage us.