Call of Duty: Mobile official social media pages have teased something quite mysterious. The video simply shows an unearthly glow underwater. In the background, players can hear sounds of power tools and something being built. Many players assume that the developers are teasing the reintroduction of the Zombies mode to Call of Duty: Mobile. In fact, the developers themselves stated a few months back that they planned to bring back the mode sometime later this year. 
Footage #110 Playback.#Day0Night0 pic.twitter.com/26wEk8QiqD


— Call of Duty: Mobile (@PlayCODMobile) July 11, 2021
What does seem to confuse some people is that the glow seems to be in the Sakura region of the BR map, Isolated. As such, some players are skeptical of this being a teaser to Zombies mode. To recall, Zombies mode was a completely separate entity from Multiplayer and Battle Royale modes. Some players have also pointed towards the Chinese version of the game for answers. In that version of the game, the Sakura region of the map is at night. So this could very well be a teaser for a night mode. Adding fuel to this theory is the fact that the developers have used the hashtag #Day0Night0. 
Call of Duty: Mobile's Zombie mode was a short lived mode that was pretty divisive. Some players liked the fact that they could play co-op with their friends, while others (including us) felt that the game mode lacked polish. It's been over a year since the mode was taken offline and it hasn't come back since. Considering that the game mode's statistics are still a part of Call of Duty: Mobile player profile, players assume the mode will come sooner rather than later. In fact, Activision reportedly changed the game's icon in Brazil. The new icon shows Ghost alongside a zombified version of Primis Richtofen, one of the antagonists of the original Zombies storyline. Further, the background also seems to match up with the 'Die Machine' Zombie map from Call of Duty: Cold War. So the signs all point towards some sort of zombie-related activity in Call of Duty: Mobile.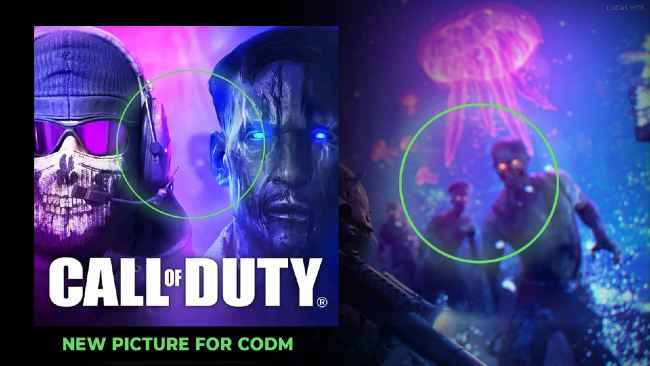 Don't forget to Follow "
Freeapk4life.com
" on Facebook, Twitter and Instagram to encourage us.
Buy Best Green Tea in India